Improve Oral Health and Quality of Life with Dental Implants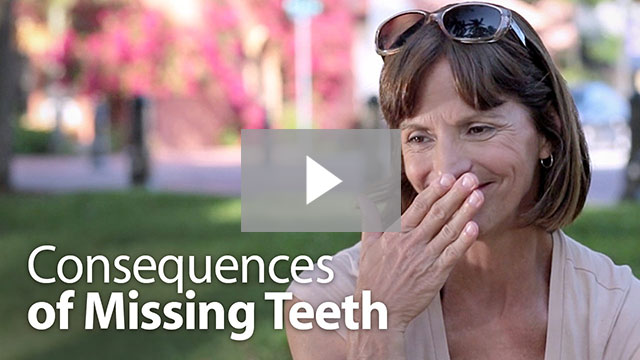 If you are missing teeth, or want to replace your current dentures with implant-supported dentures, Dr. Joseph Morris can explain the dental implants process during a personal consultation at his Islip, NY, practice. Dr. Morris is highly trained in all aspects of dental implant treatment to give you the most supportive and aesthetic dental restoration possible. Instead of referring patients to an oral surgeon, Dr. Morris offers both placement and restoration of dental implants. Even prerequisite procedures, such as a bone graft or sinus lift, can be performed on-site.
The Implant Procedure
The best candidates for dental implants have a healthy mouth, free of gum disease, and adequate bone density in the jaw to support the implants. If you need periodontal therapy to treat infected gum tissue, a bone graft to improve jawbone density, or a sinus lift to make a solid foundation for implant posts, Dr. Morris will schedule the prerequisite procedure, and allow time for healing prior to implant placement.
Once the gums and bone are strong and healthy, Dr. Morris will use digital imaging to evaluate the jawbone and position of teeth roots. He will select the ideal location for implant posts. During your surgery, Dr. Morris will secure small, biocompatible implant posts into the jaw bone. We offer sedation dentistry options, to help you remain comfortable and at ease during your treatment.
You may receive a temporary crown, bridge, or partial or full denture to wear during osseointegration, the three to six month period when the bone attaches to the implant posts. Once the bone has healed and the posts are secure, he will remove any temporary restorations, and place the permanent restoration.
Implant-supported Dentures
As an alternative to traditional dentures, implant-supported prosthetics provide a stable way to restore form and function to your mouth. Four to six implant posts can hold a full upper or lower denture securely in place. Dr. Morris may use mini dental implants for immediate dentures.
These are particularly beneficial for patients with poor bone density, who cannot undergo bone grafting. Alternatively, traditional implants may be used. Dr. Morris will advise you on which option is best suited to your situation.
In most cases, a non-removable denture is preferred. However, an implant-supported denture can be removable, should you prefer this option. When snapped in place on the implants, your denture will not move or slip. It will feel solid and secure, even when you eat chewy or crunchy foods. Implant denture patients enjoy renewed self-confidence when speaking and eating in social settings.
Dr. Joseph Morris studied implant dentistry at New York University and currently serves as associate clinical faculty. You can rest assured that you will receive expert-level care.
Implant-supported dentures eliminate the need for denture adhesive or natural suction for top dentures. In addition, you will never need to have your dentures relined. Care is also easy. If you have a fixed denture, you can brush and floss as instructed by Dr. Morris, and attend checkups as scheduled. A removable implant-supported denture should be cared for much like a traditional denture. We will provide you with detailed instructions, and we welcome your questions any time.
Single Tooth Replacement
While implants provide an excellent improvement over traditional dentures, single implants have definite benefits over traditional crowns and bridges. Implants allow a bridge to anchor to implant posts independently secured in the jaw.
Traditionally, bridges are secured to crowns placed on healthy teeth. This requires altering your original teeth, which is invasive and causes stress to healthy teeth. Implants can hold a single crown, a bridge of a few teeth, or a partial denture.
Learn More about Dental Implants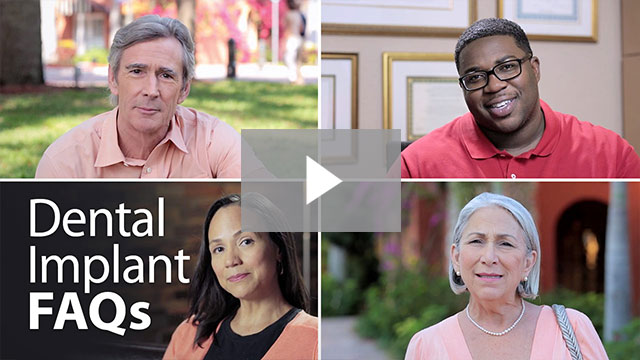 Dr. Joseph Morris studied implant dentistry at New York University and currently serves as associate clinical faculty. You can rest assured that with Dr. Morris, you will receive expert-level care. If you are considering dental implants, Dr. Morris would like to review this option with you to see if it is a good fit. Contact our dental practice today to schedule your consultation.